About PlayOn Cloud Plans
A PlayOn Cloud Recording and Storage plan is the best way to use PlayOn Cloud. Recording credits are allocated monthly and your recordings will be kept in the cloud for as long as you like — available to download or watch at any time offline.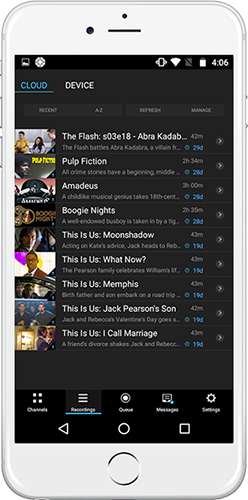 Managing Your Cloud Storage
Easily delete individual recordings or bulk delete as needed. Cloud recordings will automatically be placed in permanent cloud storage until it is full. If you make recordings after you have maxed out your permanent storage space, you will still have 7 days to access those recordings.
Easily change or cancel your cloud storage subscription at any time by visiting your account dashboard.
Monthly Plan vs. Anytime Recording Credits
Monthly plan recording credits are allocated to your plan each month and expire at the end of each subscription month.
Anytime credits
do not have an expiration date and may be purchased and used anytime. Monthly plan recording credits are used towards recordings before anytime credits.