Cloud Credit Packs
Cloud recording credits you can use any time you'd like.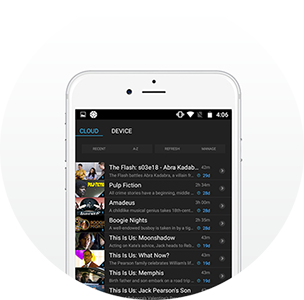 Cloud Plans
Cloud recordings are automatically stored in your cloud locker for 7 days. Download recordings to your device to watch anytime, offline. If you'd like to store your recordings in the cloud for longer than 7 days, upgrade to a Cloud storage plan.
Plans start as low as $4.99/mo
.