Download Any Hulu Video To Any Computer Or Device. No Viewing Restrictions.
---
November 8, 2019 | Tracy's Blog
---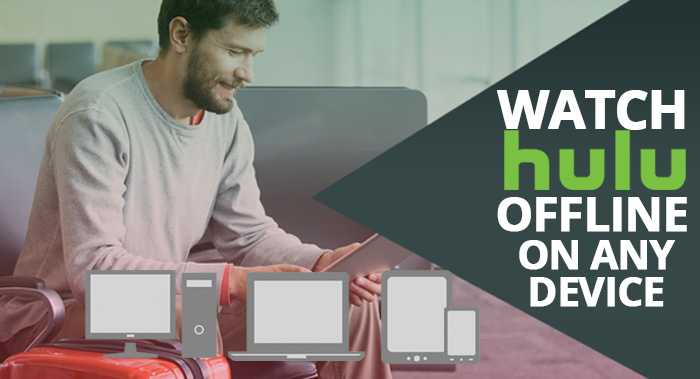 Yes, You Can Download Any Hulu Video To Your Computer and Watch On Your TV
TV is back! I'm so excited about the new seasons of Grey's Anatomy, The Good Doctor, and This is Us. Maybe you want to go retro and catch up on old X-Files episodes, Scrubs or I Love Lucy. Perhaps you missed The Handmaid's Tale, or maybe Castle Rock is more to your liking. There is something for every taste on Hulu and with the PlayOn Cloud app for iOS and Android, you can download any Hulu episode or movie to your computer or device and watch when you want — even offline with no internet connection. Want to download everything on Hulu to your computer? Yes you can!
How to Download Videos on Hulu and Skip the Ads.
Great news! You don't need the fancy ad-free Hulu plan. When you download your Hulu movies and shows using PlayOn, you can automatically skip over the commercials when you watch your downloaded Hulu episode or movie. Just select "Yes" to the AdSkip message when you hit play.

No Hulu Account? Get a Free Trial.
Hulu has a free trial – and PlayOn has a free trial with 5 free recordings. So, you can record 5 episodes of your favorite show completely for free. Sign up for the Hulu free trial on hulu.com. Then download the PlayOn App from your mobile device or tablet and start the free trial.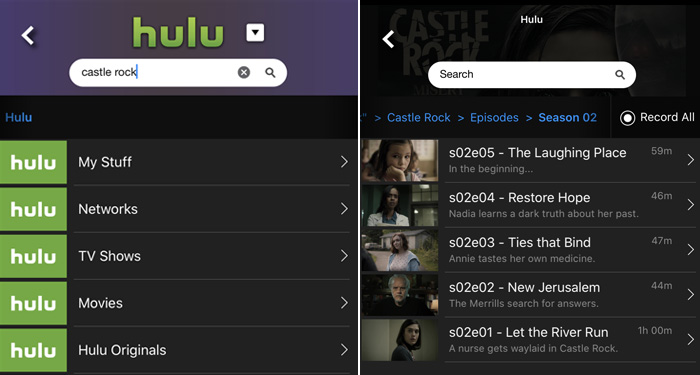 Once you've started your free PlayOn Cloud trial, click on the channels tab (at the bottom) and select Hulu. Enter your Hulu credentials and then search for the show you'd like to record, and select individual episodes to record, or record all episodes in a season with just one click. Recordings happen real time, and once the recordings are completed, they will be ownloaded to your phone to watch whenever you want — without the commercials. You'll also get an email with a link to download to your computer. Or – you can visit www.playonrecorder.com/list and log in with your PlayOn username and password and download any of your recordings to any device.

It gets even better. All of the add-on subscriptions that are available via Hulu — HBO, Showtime, Cinemax and Starz — can be recorded and downloaded to any device with PlayOn.

No Viewing Restrictions. Once You Download A Video, It Never Expires.
PlayOn gives you the flexibility to move downloaded Hulu videos to any device you desire AND PlayOn Hulu recordings never expire. It is a great solution when something is leaving Hulu and you run out of time to watch it, just record it from PlayOn, then transfer the .MP4 recording to whatever device you want and watch whenever you want. You'll even be able to view it on your TV using a streaming device you already own – like a Roku, Chromecast, Fire TV or Apple TV. Want to keep your recordings in the cloud longer? No problem – sign up for a storage plan on the web or in the PlayOn Cloud app and then they'll never go away.

Record It All.
For a low subscription fee that comes with Cloud storage or a one-time bulk recording credits purchase, you can get as many recordings as you'd like. Each credit entitles you to a recording of a show or movie of any length. It's really easy to record any Hulu episode or movie – here is a step-by-step tutorial on how to do it with PlayOn.

With so much great Hulu content to watch, you had better get recording today!