PlayOn Support Center.
We're here to help. If you still have questions, reach out to our support team at support@playon.tv.
Full High Definition 1080p Recording with PlayOn Cloud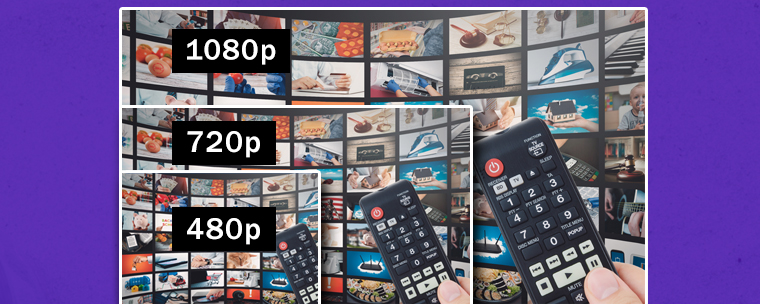 PlayOn Cloud now enables 1080p quality recordings. These recordings will make your PlayOn Cloud viewing experience crystal clear on 1080p/H.265-capable devices. Due to the significantly higher processing demands of a 1080p recording, they will require 3 credits per recording.
To enable 1080p recordings, visit Settings > Video Quality in your PlayOn Cloud app and select Full HD.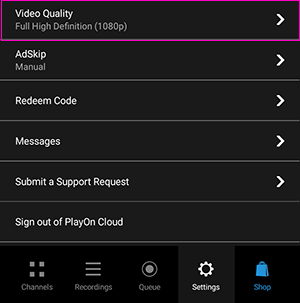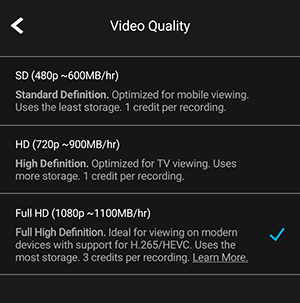 Get the best deal on recording credits with a Cloud plan.
See Cloud Plans
Add anytime credits to your plan. Anytime credits never expire.
Get Anytime Credits


Watch 1080p Recordings with H.265 Supported Devices
To make the files manageable in size, they are compressed with H.265 encoding. To watch a 1080p recording, the player device must support H.265. Below is a list of devices that have H.265 support:
Chromecast Ultra and Chromecast with Google TV
iPhone 6 and up
Apple TV 4th gen and up
Android devices - check codec support
Roku 4k devices
Fire TV Stick - Basic (2017) and up
A Note for PlayOn Desktop Customers:
While PlayOn Desktop cannot make 1080p recordings, you CAN add PlayOn Cloud 1080p recordings to your PlayOn Desktop library.