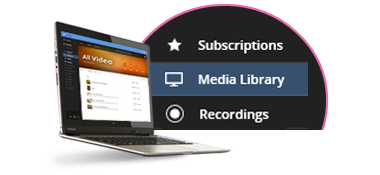 Stream Your Home Videos from Your PC to Your TV
Whether you want to share your vacation photos or the home video of that funny thing your cat did this morning, PlayOn can broadcast it from your PC to your big-screen TV so everyone can enjoy it.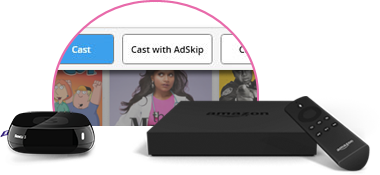 Record Your Favorite Shows and Skip the Ads
When you watch your recorded streaming shows on your Fire TV or Roku, you'll be able to skip the ads. Schedule recurring recordings to record shows automatically as soon as they are released.
Have a PlayOn redemption code?
To redeem your code and get started with PlayOn, follow these 3 easy steps from your PC.

Download and Install PlayOn
Click here to download PlayOn then double-click the .exe file to install.
Need more info? View detailed instructions


Create An Account
Launch PlayOn, then create an account by clicking the link next to Don't have an account? — the link is just below the Log In button. Once you have created your account, browse the Quick Start Guide for instructions on how to use and set up PlayOn for your streaming device.

Redeem Your PlayOn Code
Click on My Account in the upper left of the PlayOn dashboard.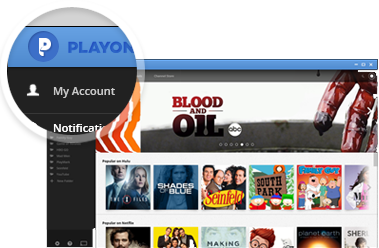 Then click on
Redeem Code
to redeem your PlayOn upgrade code.