How to Record, Download and Watch Yahoo View Shows Offline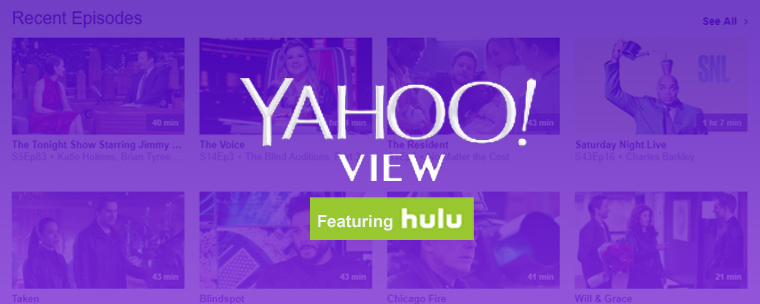 Yahoo View is the new "free" Hulu – but unfortunately, Yahoo View doesn't give you a way to watch Yahoo View streaming videos offline without WiFi – or save Yahoo View shows to watch after they have "expired" (removed from Yahoo View). Read on to see how you can record your favorite shows from Yahoo View to watch later offline.

Option 1. Record Yahoo View with the PlayOn Cloud Mobile Streaming DVR App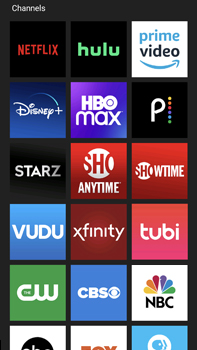 PlayOn Cloud for iOS and Android devices is a mobile app that lets you record and download from streaming services like Yahoo View and more. Initiate recordings from your mobile device from anywhere and we'll notify you when your Yahoo View recording is complete. Recordings will be temporarily stored in a complimentary cloud "locker" and available for download from anywhere on any device. Bonus — you'll be able to skip the ads when you play back your Yahoo View recordings.
Just install the app from Google Play or the App Store, browse to the show you want to record on Yahoo View, and click on record. The app is free to install — all you pay is a low per-recording fee.
» Learn more about PlayOn Cloud.
Option 2. Record Yahoo View Shows with PlayOn Desktop on Your PC and Watch Ad-Free
PlayOn Desktop is software for your PC that acts as a streaming DVR (SVR) and media server in one. It lets you record any Yahoo View video you'd like – it's similar to how a DVR works for your TV. Yahoo View videos are recorded and saved as .mp4 files to the hard drive on your PC. You will be able to easily move your .mp4 recordings to any device to watch any time – even offline. Plus you can even cast Yahoo View recordings to your TV.
Record shows and movies from Yahoo View in just 2 easy steps.
STEP

1

Download and install PlayOn.

Download PlayOn for Windows, hit "Save File" then click on the PlayOn.exe file to install it. Follow the installation instructions and you'll be recording Yahoo View videos in moments.

STEP

2

Find the streaming Yahoo View show or movie you want to record and hit the Record button.

Just type the streaming show or movie you want in the search bar or browse the Yahoo View channel to find the titles you wish to record. Click on the title you want and hit the Record button.

That's it! You are recording Yahoo View. You can add more titles to your queue at any time.
Now you can use your PC to do whatever you like and PlayOn will make the recording in the background. When the recording is complete – you will receive a notification.

Once you have recorded your Yahoo View video, you can also: