Record Streaming Videos.
Watch Offline.
PlayOn Desktop is the only Streaming Video Recorder (SVR) that can record ANY streaming movie or show from Netflix — even the ones without native Netflix download options. Record and download your favorite Netflix videos before they expire and watch Netflix offline, anywhere and anytime you like. Simply record streams right from your PC, and store the resulting .MP4 recordings on your computer or transfer recordings to any device you like — your downloaded recordings will never expire. PlayOn is more than just for recording Netflix; you'll also be able to choose from many other popular streaming websites to record and cast/stream from like Hulu, HBO, Amazon Prime Instant Video, Crackle and more. You'll also be able to use PlayOn to cast your recordings to your TV (with a compatible streaming device), and watch your offline recordings from the comfort of your couch.
No PC? Check out PlayOn Cloud — the streaming video recording app for iPad and iPhone.


Record streaming videos
with just one click.
With PlayOn Desktop installed on your PC, you can record any streaming video available on Netflix, Hulu, Amazon, NBC, ABC, CBS, Fox, Crackle and more. PlayOn makes it easy for you to record an entire TV series with just a single click — or subscribe to a series and automatically record them as soon they come online.
> see what you can record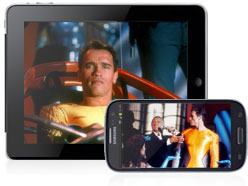 Cast recordings to your TV
or watch on your tablet.
PlayOn Desktop creates an .MP4 file for every streaming video you record. This makes it easy to transfer recordings to your iPad or smartphone so you can watch anywhere, anytime you want. You may also choose to cast recordings to your TV and watch recordings from the comfort of your couch.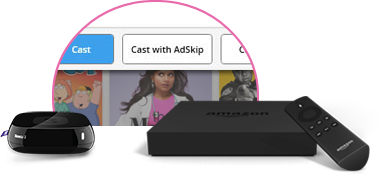 Automatically skip commercials.
When you record TV shows from Hulu (Hulu subscription not required), NBC, ABC, CBS, or FOX, PlayOn will skip the ads for you. Download recorded shows to your iPad, phone or tablet and you'll be able to watch on a plane, in the park, offline and anywhere your heart desires. PlayOn is the best way to watch Hulu or any network TV show without the commercials.
> learn more about AdSkip
How It Works PlayOn Desktop is a PC-based streaming video recorder and media server. When you select a show or movie from the PlayOn desktop app, PlayOn opens an invisible browser window and starts streaming that video from the selected streaming site (such as hulu.com or netflix.com). PlayOn records the video as it streams – just like a cable DVR/TiVo does for broadcast TV shows. Once PlayOn is finished recording, you'll have an .MP4 video file which can be easily transferred to an iPad/iPhone via iTunes (just as if you had purchased that show from iTunes and downloaded it to your iPad). Additionally, the PlayOn player apps for iOS/Roku/Chromecast/Android/FireTV have ad-skipping logic (AdSkip) – so when you play back the recording, ads are automatically skipped. No PC? Check out PlayOn Cloud — the streaming video recording app for iPad and iPhone.