Get 5 Free PlayOn Cloud Recordings When You Sign Up For A Free Trial on an iOS Device
---
September 6, 2018 | Tracy's Blog
---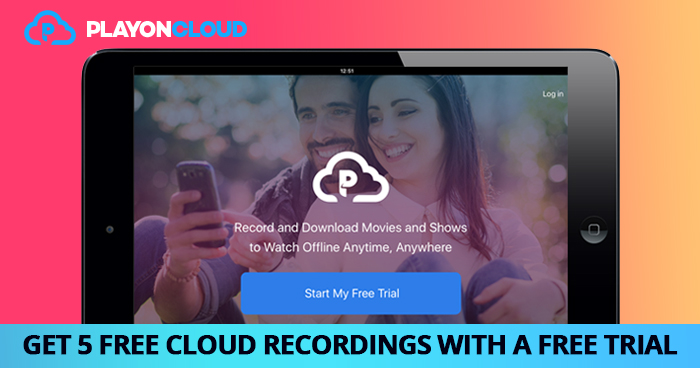 Have an iPad or iPhone? Try out a PlayOn Cloud Recording and Storage plan for free AND get 5 PlayOn Cloud recording credits just for checking it out. The 1-week free trial includes 5 recordings and unlimited storage.
PlayOn Cloud lets you record movies and shows for offline or time-shifted viewing. It's the best way to catch up on the Walking Dead before the new season drops, or take Black Panther (now on Netflix!) with you on the go, or binge on every single episode of Game of Thrones from wherever you are. It's also a great time to get ready for the fall premiere TV season — download the app now and you'll be able to skip the ads in your PlayOn recordings!
After your 5 free recordings are gone, additional recordings can be purchased online for .25 each or in the PlayOn Cloud app for just $0.30 each.
It's never been a better time for PlayOn Cloud!
Have you tried PlayOn Cloud yet? Get it today.