Free Hulu Is Now On Yahoo View. And You Can Download Yahoo View/Hulu Videos To Watch Offline.
---
---
Is Free Hulu Gone?
You may be wondering if Hulu Free is gone for good? Well, it's not gone, it just relocated. The Hulu Free library has found a new home on Yahoo View  — featuring full ad-supported TV episodes (available just days after its original air date) and movies can be watched for free. Yahoo View content includes shows from NBC, ABC, and Fox, other network shows, full episodes of Korean drama, anime, movies, clips and behind-the-scenes content.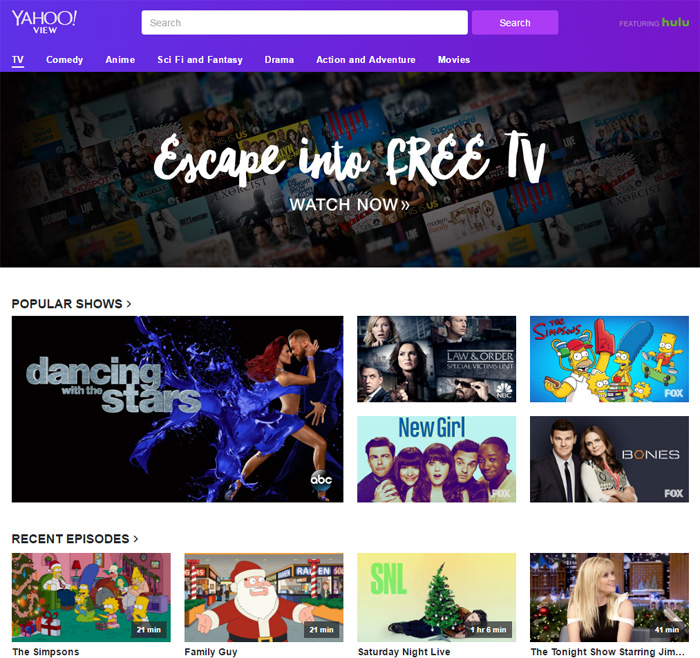 Watch Hulu and Yahoo View (formerly Hulu Free) Offline, Without Commericials
So now you know where to find the old Free Hulu. But how do you watch if offline, and without commercials? With PlayOn Desktop on your PC,  You can  from the Hulu free library on Yahoo View and automatically skip those pesky ads on playback. You can also use PlayOn to download any Hulu or Yahoo View show or movie to your iPhone, iPad, PC, Mac or tablet with PlayOn. You can even watch all of the Yahoo View content on your TV. Recordings from PlayOn Desktop are unlimited - and you can move them to any device with zero expiration dates. Don't want to mess with your PC or don't have one?  No problem! Use the PlayOn Cloud mobile app (currently available on iPhone and iPad) to download Yahoo View (or paid Hulu if you have it) to your iPhone, iPad, PC or Mac. Just install the PlayOn Cloud app from the iOS App Store and open up the Yahoo View channel and find the title you want to download. Your first 5 recordings are free when you sign up for the free PlayOn Cloud app. Once the recording is complete, you'll get an iOS notification that your show is ready to download and get a download link via email which will enable you to download your show to any PC, Mac, tablet or mobile phone. Once downloaded, PlayOn Cloud recordings do not expire. So - you can watch it whenever you want.

You Can Watch 100s of Streaming Channels Offline Besides Yahoo View 
In addition to Yahoo View, PlayOn Desktop also streams and record from over 100+ channels like Hulu (paid), HBO Go, HBO Now, Hulu Comedy Central, Amazon Video, and more. PlayOn Cloud currently has a smaller subset of channels on top of Yahoo View to record from — including Netflix, Hulu, Amazon Video, ABC, NBC, CBS, Fox, HBO NOW, PBS, and the list is still growing.