DIRECTV NOW in PlayOn Cloud
---
---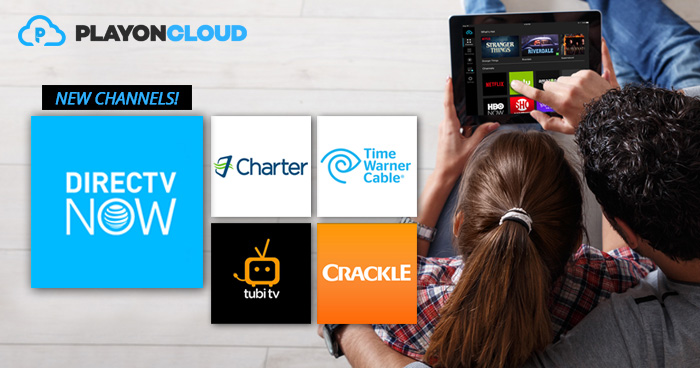 The best way to record and download your DIRECTV NOW shows is PlayOn Cloud. No expiration dates on downloaded videos. No size limits on how much you can record or store. No device limitations. Auto-skip commercials when you watch. No strings attached. Record and save just the shows you want - and now, each recording is only .18!
More Streaming Channels To DVR
We have quietly been adding more channels to PlayOn Cloud. The latest addition is DIRECTV NOW which joins Charter and Time Warner in the "broadcast" channels. Crackle and Tubi TV also made their debuts recently. PlayOn Cloud now puts a DVR for 19 of the most popular streaming channels right in your pocket. Record anytime. Download. Watch when you want - anytime, offline, no commercials. And with optional PlayOn Cloud Storage, you can store it in the cloud as long as you like - so you'll never miss something because it leaves the DIRECTV NOW library before you have a chance to watch it. Of course, you can download and store it on your own - in the cloud or on your own device - for as long as you like as well.
Only PlayOn Cloud can give you flexibility to do what you want with your DVR'd shows. And - you can try it for free - 1st recording's on us when you visit your app store and install PlayOn Cloud and sign up for a free account. Give it a try!