Watch Disney+ Anywhere, Anytime, Offline.
PlayOn is a Streaming Video Recorder (SVR) that can record (and cast) movies, shows, and videos from popular streaming websites like Disney+, HBO Max, Netflix, Hulu, and more. Watch what you want, when you want, on your streaming device, gaming console, TV, mobile phone, or tablet, even offline. Learn more about the PlayOn Cloud mobile app to record The Mandalorian in the cloud without using your data, or PlayOn Home to record The Mandalorian right from your PC.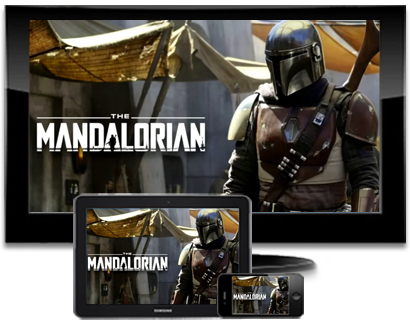 Watch The Mandalorian on the go on any device.
If you have access to the
Disney+ streaming service
, it's easy to record and download The Mandalorian in .mp4 format with PlayOn for offline viewing on any device. Download and watch every episode of The Mandalorian (or any Disney+ show) offline. PlayOn lets you record & download streaming titles you already have access to, so you can
download The Mandalorian and thousands of streaming titles safely and legally.