What is PlayOn?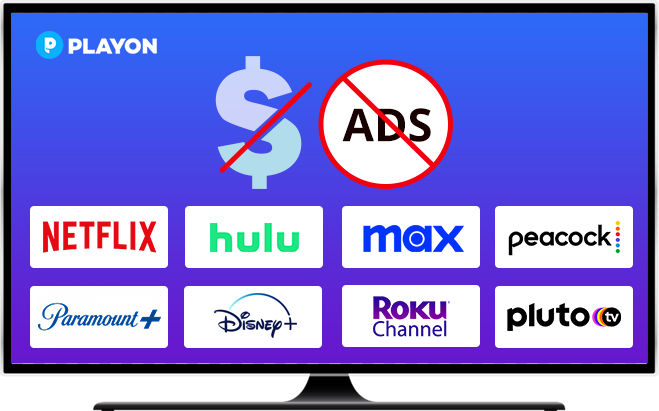 PlayOn is a Streaming Video Recorder (SVR) that can record (and cast) movies, shows, and videos from popular streaming services like Netflix, Hulu, Peacock, HBO Max, Paramount+, Disney and more. Watch what you want, when you want, without the ads, on your TV with your streaming device, mobile phone, or tablet. PlayOn will skip the ads for you when you watch your recordings—offline, anytime, on your terms.
Record your favorite movies or shows with your mobile device, without using your data. Download anytime, watch anywhere.
Turn your PC into a powerful streaming video recorder and media server. Watch your favorite shows and movies anytime.