PlayOn Cloud+Android TV = Streaming Nirvana

PlayOn Cloud for Android TV is a Connected TV app that downloads recordings from Netflix, Hulu, Amazon (and many more) during scheduled customizable off-peak hours.

With PlayOn Cloud loaded on your Android TV, you can have all of your streaming favorites downloaded to your home DVR (Android TV box) and watch them right there on your TV or watch them on any other device in the home (mobile phone/tablet or Roku, Chromecast, Fire TV, other Android TV). Like traditional DVRs, you can automatically skip the ads. And — you can schedule downloads to occur during off-peak hours if you want to save your peak data limits.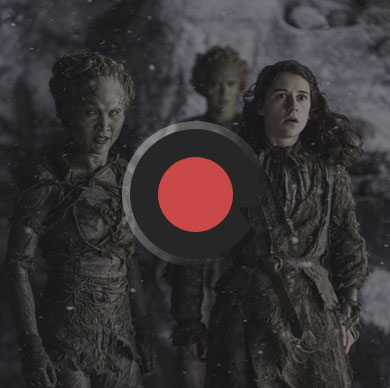 Record Streaming Videos
Record streaming shows and movies from top streaming services like Netflix, Hulu, Amazon, Disney+ and more to watch at your convenience, anytime and offline.
This feature does not use your data plan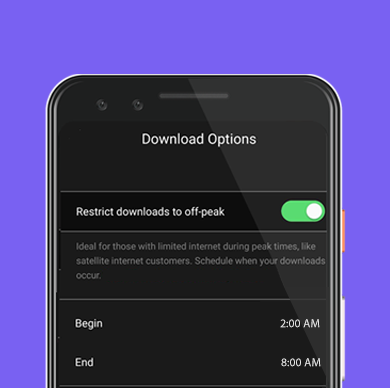 Auto-Download Recordings
Recordings auto-download when bandwidth is plentiful. Record as much as you'd like — easily add extra storage to your Android TV with thumb drives or SD cards. PlayOn Cloud gives you an instant in-home library you can access anytime.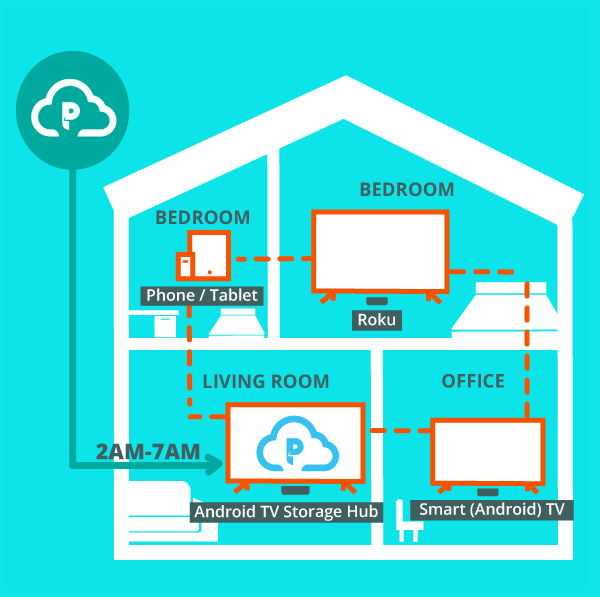 Your Whole-Home DVR for Streaming Video
The PlayOn Cloud whole-home streaming DVR system, wirelessly enables any TV or mobile device to access recordings stored on an Android TV device in the home. Start watching on one device, resume on another.
This feature does not use your data plan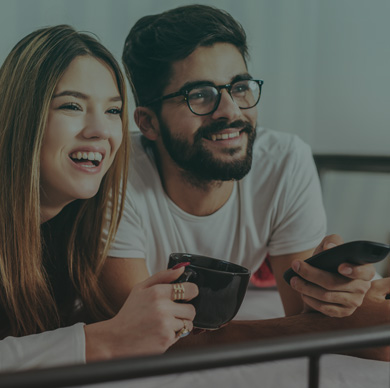 Skip the Ads
Watch recordings on your Android TV and automatically skip over any commercials. Watch more in less time!
This feature does not use your data plan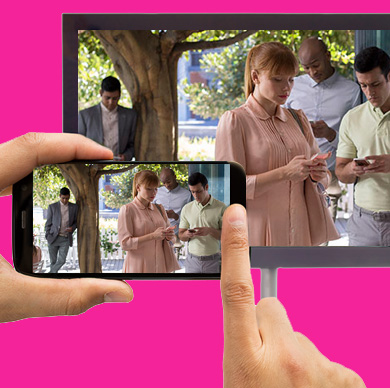 Cast to Multiple TVs
Use any mobile device to cast device to cast recordings to a different TV that is connected to a Chromecast, Roku, Fire TV, or Apple TV.
This feature does not use your data plan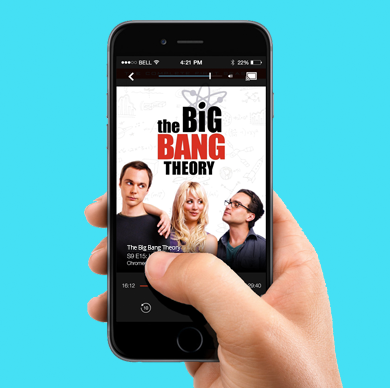 Take It With You
You can also transfer recordings from your Android TV box to your mobile device to take them with you on the go.
This feature does not use your data plan
It's Simple to Get Started with PlayOn Cloud and Android TV
Set up your Android TV box (we recommend the

Tivo Stream 4k

,

Mi Box

,

JetStream

, or

NVIDIA Shield TV

)

Optionally, get extra

USB storage

for your Android TV*.

From the PlayOn Cloud app on your Android TV, pair your device with your PlayOn Cloud account to access all of your recordings


That's all there is to it! Now you'll be able to watch streaming shows and movies on your TV without using peak data and without network congestion concerns.