Unveiling the ZoomGo Wifi Streaming Media Stick and Car Charger for PlayOn!
---
---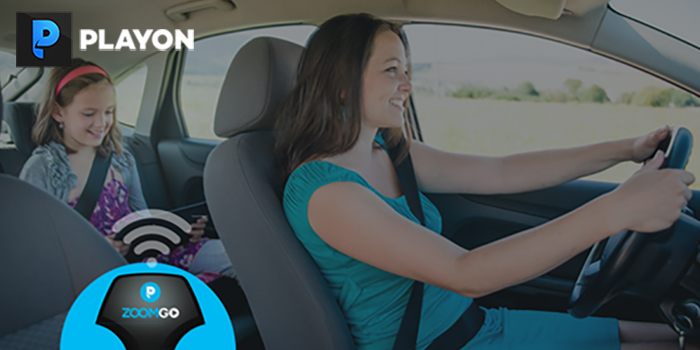 The Perfect On-the-Go Wireless Entertainment System
Check out this nifty little gadget that launched just in time for holiday travels and gift-giving! The ZoomGo PlayOn streaming media stick looks like a car charger, but it is oh so much more! Load your PlayOn recordings onto an SD card and pop it in the ZoomGo stick. It creates a mini Wi-Fi network that can serve movies, music, audio books and more for up to 4 devices, without the need for a cellular connection. You can use ZoomGo in a vehicle with an in-car power socket or anywhere you can power it via micro USB.
ZoomGo Features
Watch movies offline on up to 4 devices simultaneously
Free 8 GB microSD card included — fully expandable
Free 15-day PlayOn trial included
Use it anywhere with a power source (in-car power socket, power bank, wall charger)
Keep two devices charged at the same time with fast charging technology
Share music, audio books, photos, or even multiplayer games
Using ZoomGo, connected devices can stream the same recordings, or different recordings, it doesn't matter. No need to load recordings onto devices individually and no need to use pricey data plans when traveling! Just load up this puppy and up to 4 kid (or adult) passengers can stream to their devices. And — it charges up their devices as well.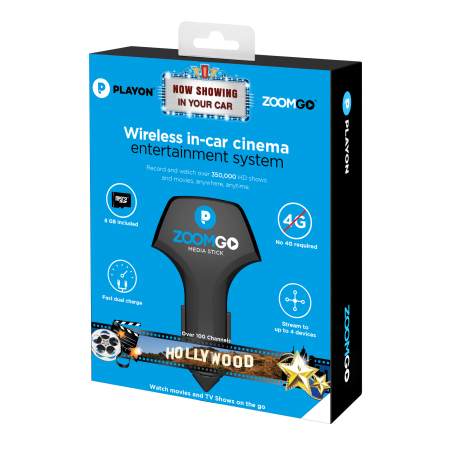 »
Order ZoomGo from Walmart.com
It's only available at your local Walmart store and stock is pretty limited — so claim yours now! Order online and pick up same-day at your local Walmart.