Welcome to PlayOn Home
---
November 24, 2021 | Tracy's Blog
---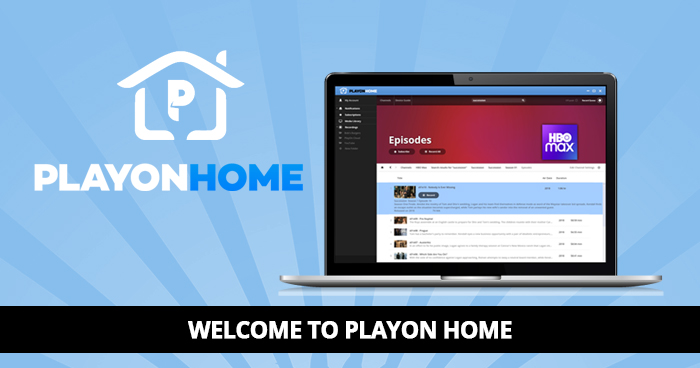 We are proud to announce our new PC-based Streaming DVR – PlayOn Home. PlayOn Home (like its predecessor, PlayOn Desktop) will allow you to record streaming videos. Unlike its predecessor, PlayOn Home will integrate with PlayOn Cloud to create a seamless Whole Home DVR experience. PlayOn Home has over 25 streaming channels, supports closed captioning and subtitles, and integrates with PlayOn Cloud. With PlayOn Home, you get unlimited recordings for a low monthly fee. You can schedule the recordings to occur in off-peak hours to save bandwidth, and now, you can watch them on any device in your home by opening the PlayOn Cloud app on your phone and tapping on Recordings and selecting the Home menu from the top. As long as your phone and PlayOn Home PC are on the same network, you will see the videos resident on your PC in the Recordings > Home tab. From there, you can download to your phone, just watch on your phone or even cast them to your TV. You can even pause the video playing in one room and resume it in the next.
Want to be able to record 2 shows simultaneously? Just grab some PlayOn Cloud anytime credits or a PlayOn Cloud plan (for the guaranteed best price on credits and a monthly re-load) and start recording up in the cloud. You can have your cloud recordings auto-download to your PlayOn PC during a time-window of your choosing with the PlayOn Downloader.
We're very excited about all of the flexibility that PlayOn Home offers to PlayOn users. And we welcome your feedback as well – just send your thoughts to support@playon.tv.
Special Offer for PlayOn Desktop Lifetime Customers
Existing PlayOn Desktop users with monthly and annual plans will be automatically migrated over to PlayOn Home. Users who purchased a Lifetime license to Desktop will receive a minimum of 3 months of PlayOn Home for free, and folks who purchased more recently will get even more free time on PlayOn Home. Users can see what their special PlayOn Home offer is by logging into their account.