PlayOn's Most Downloaded for the Week Ending 11-30-2020
---
December 2, 2020 | Tracy's Blog
---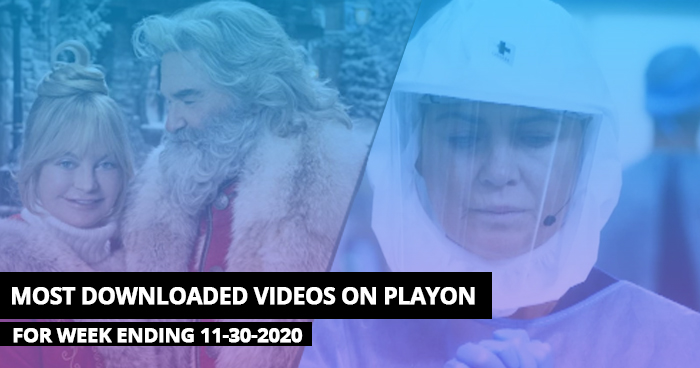 Over the Thanksgiving holiday, PlayOners did A LOT of recording and watching. In addition to downloading the latest episodes of 5 of the most popular series, 5 movies also topped the download and watch offline list. Clearly, we are all ready to get into the Holiday spirit. We hope your family had a joyful and safe holiday.
Top Downloaded Movies Week Ending 11-30-2020
The Christmas Chronicles: Part Two (Netflix)
The Christmas Chronicles (Netflix)
Happiest Season (Hulu)
Hillbilly Elegy (Netflix)
Superintelligence (HBOMax)

Top Downloaded Series Week Ending 11-30-2020
The Mandalorian (Disney+) This one comes in as the most downloaded single video.
Grey's Anatomy (ABC) People love downloading the "Covid Pandemic" episodes.
Star Trek: Discovery (CBS) A classic download for keeping the whole family entertained.
The Queen's Gambit (Netflix) A mini-series with staying and entertainment power – download it today.
Station 19 (ABC) The Grey's Anatomy companion the "Covid Pandemic" series is really popular.

We're Giving You 5 FREE Recordings
As our gift to you, here's 5 free recording credits to record the top 5 movies (or anything you want)! Just enter HOLIDAY into the Redeem Code field in the Settings of your app and voila!