Stream Some Summer Fun for Free
---
July 16, 2020 | Tracy's Blog
---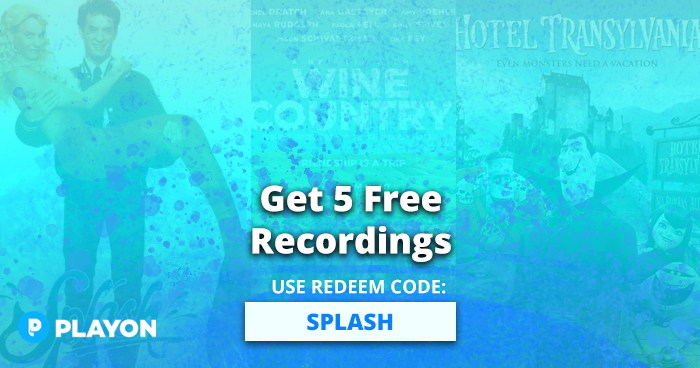 PlayOn is still trying to help make staying at home during the Pandemic more manageable by giving away 5 free recording credits each month. We want to help bring some summer to your screen this July. Just open your PlayOn Cloud app, hit Settings and then tap on Redeem Code and enter SPLASH and voila!
Now, what should you do with your 5 free recording credits? We recommend you stream some summer fun into your home (without taxing your bandwidth). Here are some ideas:
Splash—rent and record this mermaid classic (Amazon)
Hotel Transylvania 3: Summer Vacation (Netflix)
Summer Vacation is a fun one for the kids (Netflix)
Wine Country can help my fellow moms escape for 2 hours (Netflix)
National Lampoon's Vacation—go old school and rent and record (Amazon)
Outer Banks—Check this one out for some summer fun (and drama) (Netflix)
Enjoy!