Download Full Episodes of Riverdale
---
January 22, 2021 | PlayOn Team's Blog
---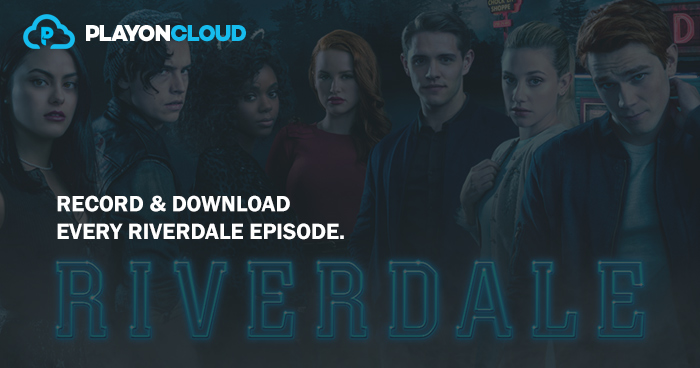 Watch Riverdale Offline From Netflix and The CW

Watch Riverdale without the Adverts. Watch Riverdale anywhere - even in the UK. It's back! The CW hit series Riverdale is back for Season 5. Whether you're in the USA or the UK, the Riverdale addiction is real. What's next for Archie and the gang? It's time to find out.
We've put together a special Riverdale Recording Credits Pack with 100 anytime recording credits so you can watch (and re-watch) every intense and riveting episode of Riverdale whenever and wherever you want, online or offline. Downloaded episodes never expire and unused credits can be used for any PlayOn Cloud recording.
How to Record and Download Riverdale Episodes
You can download each new episode of Riverdale as it streams on The CW and watch without commercials with PlayOn Cloud. When you play back your recording, you'll can choose to auto-skip the ads. You can also download recordings to your PC or any device so you can watch when and where you want. You can download older episodes from seasons 1-4 from Netflix. Follow the steps below to get started.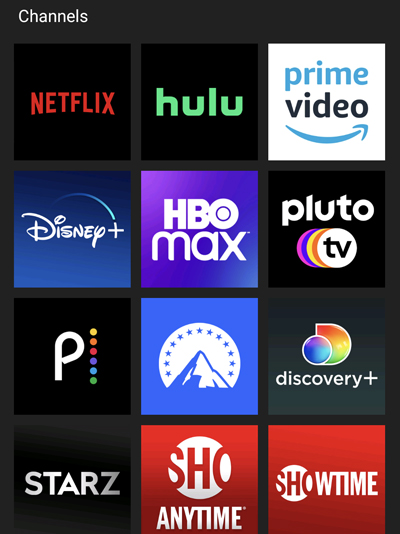 Download and install the PlayOn Cloud app
Create a free account and start your Free Trial to get 5 free recordings.
From the Channels screen, select The CW (for season 5), search for Riverdale and click on Full Episodes. Or, select Netflix (for seasons 1-4) and browse for Riverdale and select the season and episode you'd like to download and hit the Record button.
Once the recording is ready, click on the Recordings tab at the bottom and click on the Cloud tab at the top: Click on the download icon to download it to your device and watch it offline. You can also cast it to your TV if you have a Roku, Chromecast, FireTV or Smart TV on your WiFi network.
If you've purchased the Riverdale Recording Credits Pack — you'll be all set. If not, you'll have the opportunity to purchase enough credits to record and download Riverdale episodes. We'll let you know as soon as recordings are completed and include a link to download each of your recordings. If you have any question, just email us, we'll be happy to help.

An active Netflix subscription is required to record seasons 1-4 of Riverdale with PlayOn Cloud. Season 5 will be available on The CW channel in PlayOn Cloud for you to record and download after they've aired—however, only the most recent 5 episodes aired will be available and only for a limited time so don't wait to make your recording.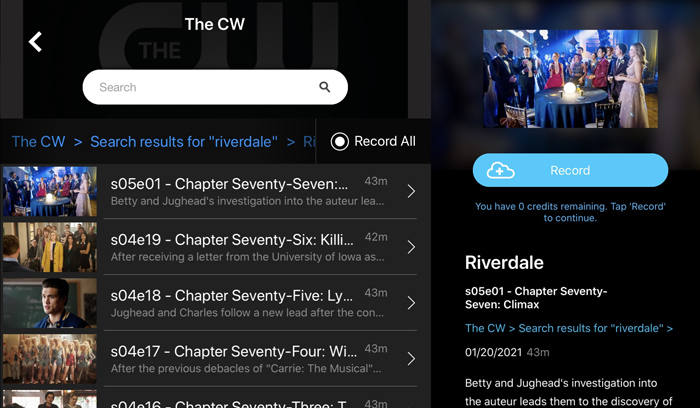 Don't have PlayOn Cloud yet? Get it today.