Rdio added to the PlayOn Plugin Channel Store
---
March 12, 2014 | Skip's Blog
---
Yup...that's right.  Rdio has been added to the lineup of cool plugins available at the PlayOn Plugin Channel Store.  
'Your personal jukebox.  No quarters necessary.
Play what you want, when you want, from millions of hits and classic albums — or turn on a station for a perfect mix of songs. Feeling social? Follow friends and artists to see what they're playing.'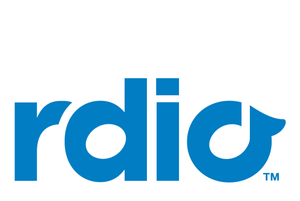 Aside from being an awesome music service, Rdio being available via PlayOn is cool for a number of reasons...The native Rdio Roku channel requires a 9.99 monthly subscription to listen but you can use PlayOn at your Roku to connect to your free Rdio account...no paid subscription required.
And there are also advantages of using PlayOn to connect to Rdio on mobile devices - While you can listen to "stations" free on mobile devices using the official Rdio app, playlists and full albums are only available with a Premium account.
Using PlayOn and the Rdio plugin, however, makes it possible to listen to full albums along with any of the playlists you have created on your PC...with a FREE Rdio account!
What are you listening to?
Get the Rdio plugin here