PlayOn Cloud is Here
---
November 17, 2016 | Tracy's Blog
---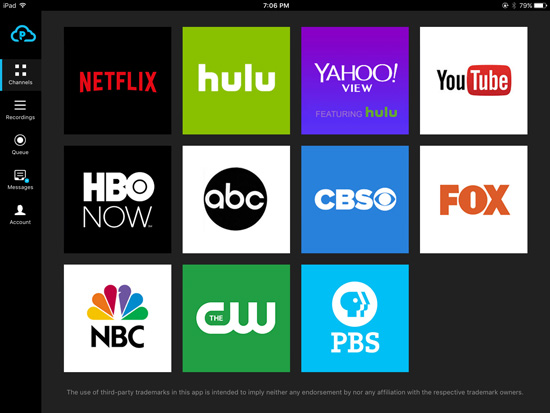 After over a year of research, development, design, testing, blood, sweat, and tears, the rockin' PlayOn dev team has done it again! PlayOn Cloud made its way into the world on Thursday, November 10, 2016.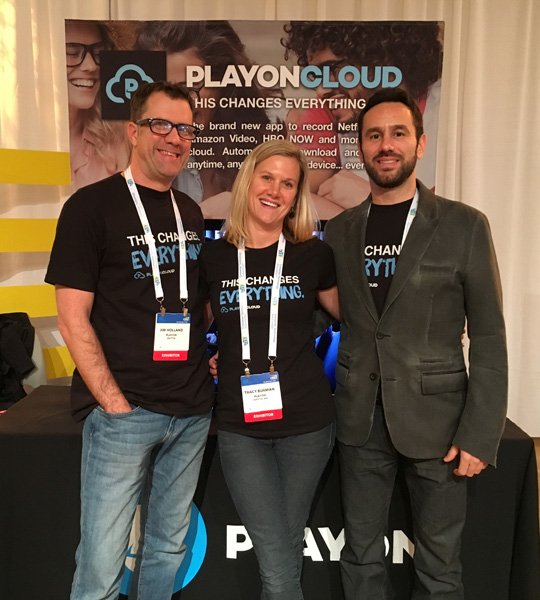 PlayOn Cloud is a cloud-based, no PC-needed version of PlayOn Plus. It's a free app from the Apple App Store (Android is coming soon, we just can't do everything at once and we thought we'd get iOS out there while building for Android). Recordings cost $.99 each - no matter how long the recording. That covers renting the cloud PC to do the recording, 30 days of storage in the cloud, and the bandwidth to download it to as many devices as many times as you want. Once downloaded, you can store it on your own PC until you are ready to watch it - it won't self-destruct. Of course, if you want to record Netflix, HBO NOW, or Hulu, you need a subscription to those services...but there are 8 channels that do not require you pay any subscription fees - Yahoo View!, YouTube, ABC, NBC, CBS, FOX, PBS, The CW.
"$.99 - that's not cheap," you may be thinking. Well - PlayOn Plus - the PC Desktop app is still WAY cheaper ($2.50/mo for unlimited recordings). But - if you're in a pinch and about to be without internet access (on a plane, in a car, overseas) or don't have a PC, or just want the convenience of being able to download it right to your iPad or iPhone without going through iTunes sync, PlayOn Cloud might be a good solution for you. And, it is cheaper than iTunes or Amazon for downloading a movie or show to your phone to watch offline. Sometimes, convenience is worth paying for....and if it's not worth it to you - that's ok - that's why we have PlayOn Desktop as well.
I want to give a special shout out to the 1,213 loyal PlayOn fans who raised $50,000 via our internal kickstarter to help fund the development by pre-purchasing recording credits. With their help, we were able to launch PlayOn Cloud earlier than anticipated.
Want to get in on the PlayOn Cloud fun? Just search "PlayOn Cloud" in the App store on your iOS device. You can learn more about it here and you can even fill up your tank with recording credits here. If you download the app and create an account before November 27th, you'll get 5 FREE recording credits to get you started.