This Just In: You Can Cast Directly from PlayOn Cloud
---
---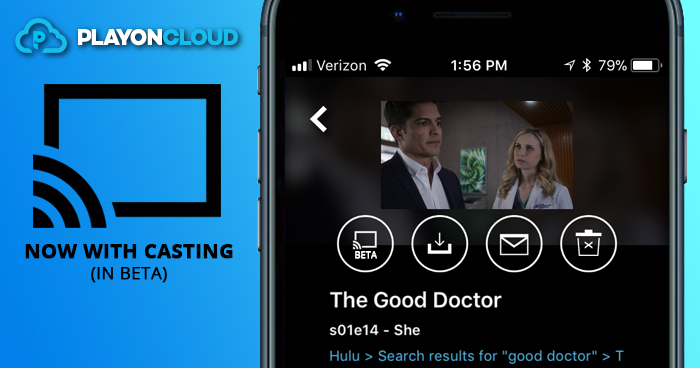 Want to watch your PlayOn Cloud recordings on the big screen? Now - with a Chromecast - you can!
Just select the video you want to watch from the Recordings > Cloud view. You'll see a nifty little cast button on the left. Hit it and you're off and running.
Right now, casting is in Beta, and it's free and available for everyone to use. Once we take it out of Beta, it will only be available for PlayOn Cloud Storage subscribers.
Check it out and be sure to let us know what you think!