PlayOn Cloud for Android is Here!
---
---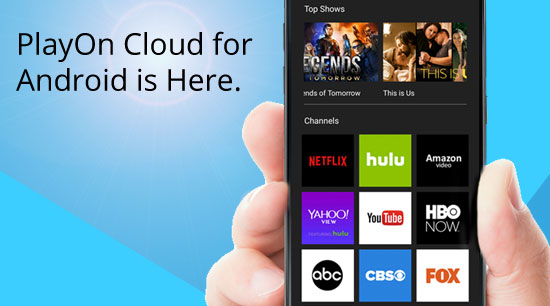 The wait is finally over. We have officially launched PlayOn Cloud for Android. Now you can record and download any show or movie from top streaming providers like Netflix, Hulu, Amazon, HBO and more, with a simple touch of a button on your Android device. 

Reduced Recording Credits!
And - there's more exciting news. Our developers have been hard at working optimizing the cloud processing and storage costs - so we have been able to reduce the PlayOn Cloud recording prices by over 60%. In fact - you can purchase recording credits from our website for only $.20/recording now.
Thanks again to all of the cloud funders who helped make PlayOn Cloud for Android and iOS a REALITY!