The Best PlayOn Desktop Alternative
---
February 16, 2021 | Tracy's Blog
---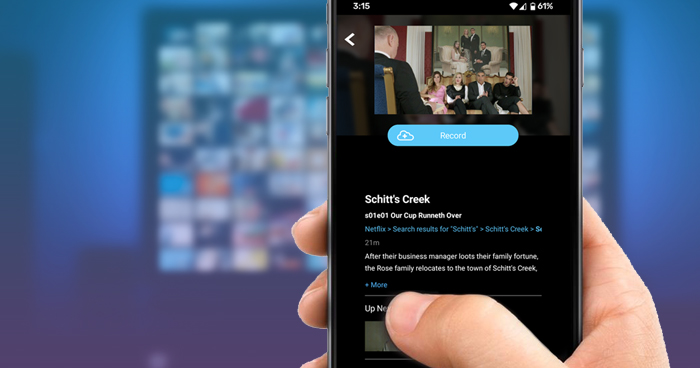 Looking for a PlayOn Alternative?

"PlayOn Desktop isn't working for me – what alternatives do I have?" The PlayOn Desktop software was made for powerful PCs and simple home networks. Many of the newer PCs don't have the power, and many home networks have fancy security settings that trips up PlayOn Desktop making it more difficult to configure than it has in the past. Don't fret – we have a great alternative to PlayOn Desktop and that's PlayOn Cloud. In fact – the reason we built PlayOn Cloud is to overcome all of the limitations of Desktop. With the PlayOn Cloud DVR mobile app, all of your favorite shows and movies are at your fingertips, no PC needed. Just like PlayOn Desktop, you can record any video from Netflix, Hulu, Amazon Video, HBO, The CW and so much more with just the click of a button, and from anywhere your mobile or tablet is. The PlayOn Cloud mobile app will record your selections in the cloud and then download them to your device. Download recordings to your phone, tablet, Android TV, computer, or cast recordings to your TV. Plus, PlayOn Cloud will automatically skip any ads, so you can watch commercial-free, anytime, anywhere, even offline.
With the PlayOn Cloud DVR app, you can:
Record and download streaming videos from anywhere
Watch offline on your TV, computer, phone or tablet
Skip the commercials when you watch
Store your recordings in the cloud for a complimentary 7 days or opt in to a cloud storage plan to store recordings for longer
Download to any computer or device. Downloaded recordings never expire
Sync recordings across devices
Turn your PC off, you won't need it to make streaming video recordings
Don't have PlayOn Cloud yet? Start a free trial today and get free recordings.