Introducing Younify TV
---
---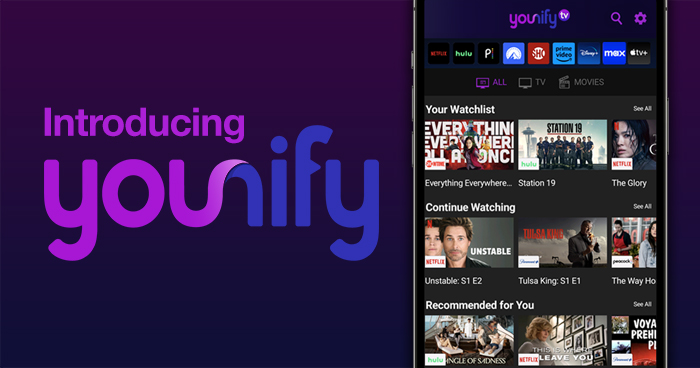 We are proud to share with you what we have been working on for the better part of the past year (in addition to keeping PlayOn firing on all cylinders), Younify TV—the new, best universal streaming guide. We pull your Watchlist, Continue Watching, Recommended, Trending and Popular, and Critically Acclaimed titles from each of your linked streaming services into a single app—and allow you to search across all services with a single click. Once you find what you want, you can start watching right from the app's Watch Now button.
How are we different from the other Universal Streaming Guides out there? With Younify TV, you don't have to "tell us" anything about your viewing activity or tastes. Getting started is easy, just log into all your streaming accounts within the Younify app. There is no manual "journaling" required, ever. Once you link all your streaming accounts, we get a complete view of your viewing activity, not just a partial view of what you happen to remember to manually report, so you get better recommendations of what to watch, every time, with no effort.
Read the Younify Announcement press release.