Ideas to Honor President's Day
---
February 16, 2023 | Tracy's Blog
---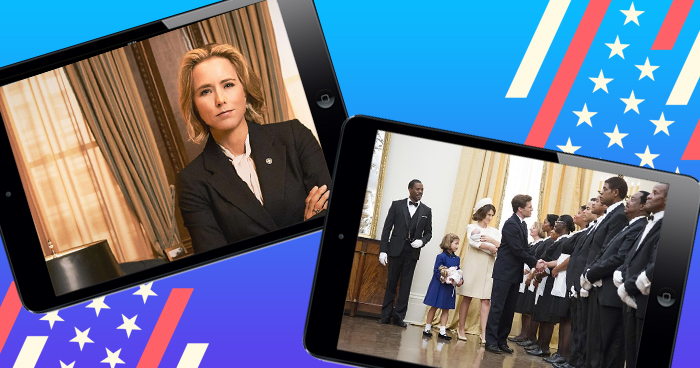 With Presidents Day upon us, here are some movie and show recommendations to celebrate American democracy — and all 46 of our Presidents.
TV Show Recommendations
There's the classic series The West Wing (HBO Max)which was bizarrely prescient, and feels very relevant when you watch today! Another of my favorites, because I love Tea Leon, Madam Secretary (Linette|Paramount+).
The West Wing (HBO Max)
Madam Secretary (Netflix|Paramount+)
John Adams (HBO Max)
Veep (HBO Max)
Our Movie Recommendations
John Adams
Long Shot (Hulu|Amazon Prime)
The Butler (Tubi - and you can skip the commercials when you watch with PlayOn!)
Lincoln (miniseries - Amazon Prime)
White House Down (Amazon Prime)
Elvis & Nixon (Amazon Prime)
Celebrate President's day with a watch marathon! Fill your PlayOn queue today and watch without interruption, anytime, anywhere!