Game of Thrones Morghulis – Only 13 More Episodes of Game of Thrones Left.
---
---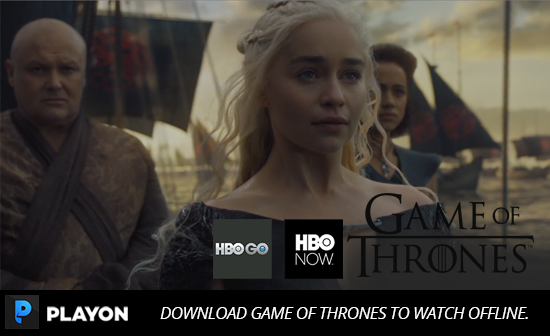 It's been 6 years since one of the most engaging, shocking, heartbreaking, powerful, and beautifully shot fantasy drama TV series ever made entered our lives. And as valar morghulis, Game of Thrones must end as well, sooner than we'd like. The next 7 out of te last 13 episodes will start airing this Sunday 7/16. Are you both excited and sad like we are here at PlayOn? Will Daenerys fulfill her (practically) lifelong quest to reclaim the throne for the Targaryens? What will come of the smaller side stories that have been brewing beneath the surface over the last few years — what role will Bran play in the battle of mankind vs. The White Walkers? Will Sam uncover valuable information at the Citadel that could change everything?
If you need a quick refresher on the past 6 seasons, check out these Game of Thrones recaps compiled by LifeHacker. We eagerly await for whatever may come to Westeros.
If you don't have access to HBO – you can sign up for a 30-day free trial of HBO NOW and record/download every episode of Game of Thrones — new and soon-to-be aired — with PlayOn Desktop (for PCs) or PlayOn Cloud (for mobile devices — now with support for both HBO GO and HBO NOW). If you're new to PlayOn Cloud (our cloud DVR service for mobile devices), your first recording will be on us when you sign up. With PlayOn, you'll be able to re-visit every single moment of Game of Thones even when you'll be offline. Enjoy Winter this summer.