Frasier is Leaving Netflix for Good on January 1, 2020
---
December 17, 2019 | Tracy's Blog
---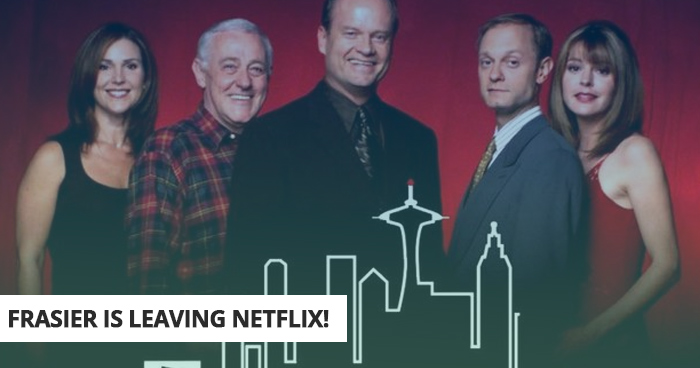 We may be a bit biased, but since we're based here in Seattle, we're a little Frasier crazy. All 264 episodes of Frasier are leaving Netflix on 1.1.2020. If you start recording before 12.26.2019, you can have them all recorded in the PlayOn Cloud before they disappear. Don't have enough PlayOn Cloud recording credits to record and download every episode of Frasier? Fill up your tank with our great deals. Then, download Frasier to your PC, mobile device, or cast to your TV (Roku, Chromecast, Apple TV, Fire TV, Android TV) any time. You can watch after they are no longer on Netflix. PlayOn Cloud downloads never expire and you can watch on any device. Don't have the storage space? No problem, we got you covered with Cloud Storage plans starting as low as $2.99/month. Once you fill it up, you can download and delete to make space, or upgrade to increase your cloud storage space.
Here's a fun trivia fact: the orginal opening reel of Frasier featured our very own Director of Marketing as a doorman at the building where Frasier "resided" (a.k.a. the Alexa Hotel in real life). When producers made the decision to switch the opening sequence to be an illustration of the Seattle skyline, his claim to fame was no more. But we're so glad he's here at PlayOn.
We currently have great deals on cloud recording credits with low per recording rates, cloud storage, and PlayOn Desktop. If you're new to PlayOn Cloud, your first 5 recordings are on us.
Download the PlayOn Cloud mobile app to get started!