October is The Perfect Time to Visit The Mystical Town of Twin Peaks
---
---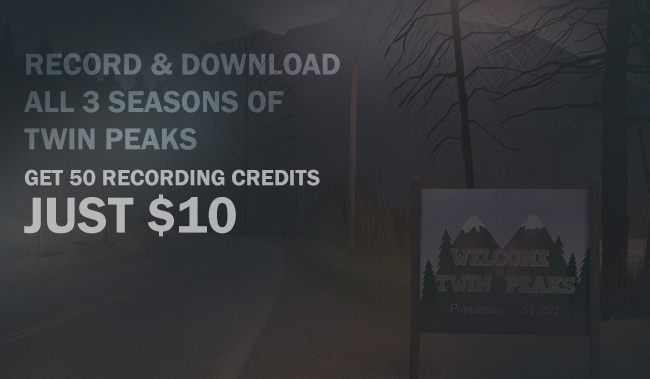 Maybe it's the changing color of the leaves calling our attention to the tall trees, the enticing aroma of a damn fine cup of coffee as the temperature begins to chill, or the fact that Halloween is just around the corner —I can't think of a more perfect time than October to watch Twin Peaks from the very beginning.
As everyone knows, October is officially scary movie watching season. Sure, you can watch all the classic thrillers —The Shining, Friday the 13th, Nightmare on Elm Street, Scream, the list goes on! But I would add that if you're looking for something a little different, more cerebral, a little more out there, the cast of characters in Twin Peaks — BOB, The Log Lady, The Giant, the list goes on —will not disappoint. David Lynch is the master of surreal, dreamlike sequences and Twin Peaks is filled with beautiful, unforgettable, and the most bizarre scenes while having a sense of humor about it all. If you experienced Twin Peaks the first time it came around, I think you will know exactly what I mean. And if you haven't discovered the magic of Twin Peaks yet, now is the perfect time to start.
Get a PlayOn Cloud 50-Credit Pack and Record 3 Seasons of Twin Peaks
If you want to watch Twin Peaks offline from anywhere, at anytime, we've designed a special PlayOn Cloud credit pack just for you. Right now, you can get 50 PlayOn recording credits for just $10 —that's enough to record all 48 episodes of seasons 1-3 plus a couple of credits left over to use as you wish. You can currently find seasons 1-2 on PlayOn's Netflix channel, and you'll find all 3 seasons on PlayOn's Showtime channel.
What If You Don't Have Access to Netflix or Showtime?
While you do need access to Netflix or Showtime to record and download Twin Peaks in the PlayOn Cloud mobile streaming DVR app, both Netflix and Showtime offer free trials of their service to new customers. So if you don't have Showtime through your cable provider, you can still access it via Hulu or Amazon -- add it for free for 7 days to your Amazon subscription or get 30 days free with your Hulu subscription. Visit Showtime to learn more. And of course, if you already have PlayOn Desktop, the streaming DVR for PCs, and have access to Netflix or Showtime, you can start recording right this second. And if not, we also have a free trial of PlayOn Desktop available!
Are the owls what they seem? How DID the fish get in the percolator? Fire up PlayOn, get cozy, and experience the mystical, surreal stories of Twin Peaks as the iconic Angelo Badalamenti score sets the scene before every episode.