Download Showtime to your Computer
---
December 5, 2019 | Tracy's Blog
---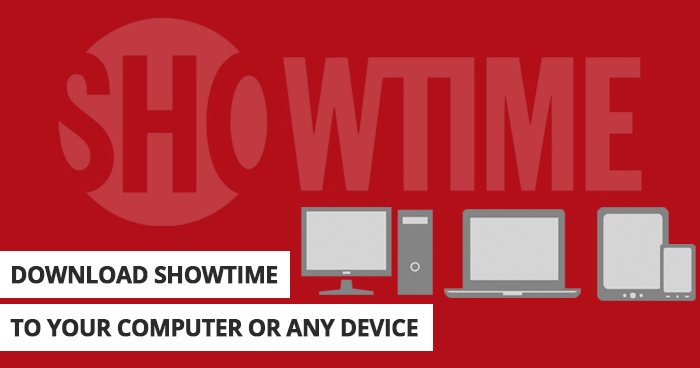 Would you like to download Showtime or Showtime Anytime to watch, well, anytime? With PlayOn, you can even download Showtime to your computer.
Stream (and Download) Showtime With or Without a Cable Subscription.
Previously, in order to stream Showtime, you had to be a Showtime subscriber through a participating cable TV provider, using Showtime Anytime, the streaming companion app. Now you can also stream Showtime without a cable subscription, via the recently launched standalone streaming service aptly named Showtime. Add PlayOn to the mix, and now anyone can download any Showtime show or movie to your laptop or desktop computer, or any other device and watch it anytime. And, with the Showtime 7-day free trial, you can get 7 days of downloads for free.
No Viewing Restrictions. Once You Download A Video, It Never Expires.
PlayOn gives you the flexibility to move downloaded Showtime Videos to any device you desire AND PlayOn Showtime recordings never expire. It's a great solution when you're travelling and don't have a fast enough connection to stream or you're out of range. Just record the videos you want to watch with PlayOn and download the recording to whatever device you want. You'll even be able to view it on your TV using a streaming device or gaming console you already own — like a Roku, Chromecast, Apple TV, Fire TV, Xbox or PlayStation.
Showtime has a free 7-day trial, so you can record everything you want to watch during the free trial and watch them later — anytime you want — with PlayOn! Download Showtime during the free trial with PlayOn and watch on your time.

Unlimited Number of Recordings.
With PlayOn Cloud, you get 5 free recording credits just for signing up for a free trial. After that, you can buy as many cloud recording credits as you'd like through the PlayOn Cloud app or get recording credits now at a discount during the limited-time sale. One recording credit entitles you to a recording of a show or movie of any length.
And with PlayOn Desktop you'll get unlimited recordings and downloads for a low subscription fee or a one-time fee.
It's really easy to record any Showtime video, here is a step-by-step tutorial on how to do it with PlayOn. With so much great Showtime content to view offline, I think you might want to get started recording now.