Save Emmy Winning Shows to Watch When You Want
---
---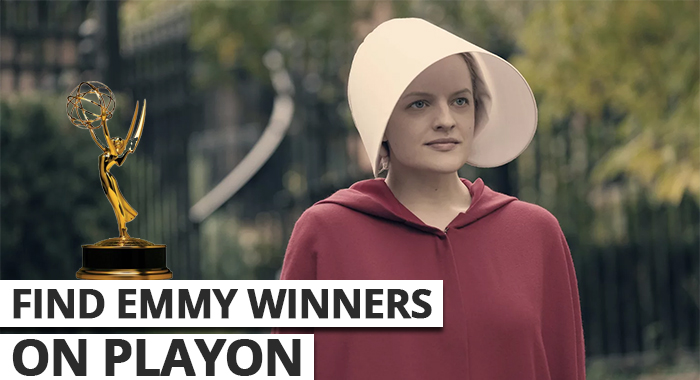 The Emmys were as exciting as always - with some oldies, but goodies winning (SNL, I'm looking at you) and some newcomers taking big awards (Handmaid's Tale, Big Little Lies, This is Us). Kudos to Hulu for their Outstanding Drama Series Emmy for Handmaid's Tale - solidifying the importance of original content to streaming services. HBO showed their standing prowess with John Oliver's Last Week Tonight and Big Little Lies.
Of course - if you have missed any of these most excellent shows - don't worry. Use PlayOn or PlayOn Cloud to record and download them to whatever device you like to watch on. Then you can catch up on your time - no wifi or cellular data needed. AND, best of all, you can automatically skip right over the commercials!
Find It on The PlayOn Picks Channel
In addition to highlighting the Emmy winners, our team has culled out some Fall 2017 Season Premiers that might be of interest. Check out the PlayOn Picks channel in PlayOn Desktop to see what we recommend. You can record PlayOn Picks content for free - you don't even need to upgrade your PlayOn Desktop. Just download and install PlayOn Desktop's free PC app, select Channels and PlayOn Picks. Record anything in there and your recordings will last until you want to watch - no expiration dates, no hassles. It's streaming heaven. Like what you see? [Upgrade] to record from any of our 50+ streaming channels.
Now I'm off to try to catch up on This is Us before the season 2 premier on September 26!