Disney+ is Finally Here!
---
December 19, 2019 | Tracy's Blog
---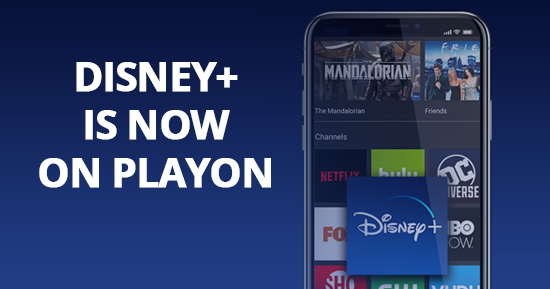 PlayOn Disney+ Downloads Never Expire
Now with PlayOn, you can record and download classic, new, and never-before-streamed Disney titles to your computer or any device. With the new Star Wars: The Rise of Skywalker in theaters this week, perhaps you want to catch up on the entire Star Wars series—go for it! With a 7-day free trial of Disney+ and our special Disney+ offer of 100 cloud recording credits for $15, you can download as much Disney as you can watch to watch offline. The best part is—PlayOn downloads never expire.

Disney+ Has Something for Everyone
If you're into Star Wars, you must catch up on the Mandalorian. Episode 8 drops next week. But, you'll want to catch up on episodes 1-7 first!
If Marvel is your jam, Captain Marvel and Avengers Endgame can be downloaded with PlayOn Cloud so you can watch whenever you want. You can get a PlayOn Cloud Storage plan to keep your recordings stored in the cloud and download them to any device whenever and wherever you want to watch.
You can even pull some classics from the Disney vault and download good old-fashioned titles like Dumbo, Pinocchio or Peter Pan for your kids (or yourself). All of which you can easily download to your PC, iPhone, Android phone or tablet with PlayOn Cloud.

A Special Disney+ Offer
For $15, you can start recording 100 Disney+ titles asap. Record everything you want to watch, and store up to 100G in PlayOn Cloud for only $4.99/ month.


If you haven't tried Disney+ or PlayOn Cloud, now's the time. New PlayOn Cloud users get 5 free recordings to get started.
PlayOn Desktop for PCs
If you have a PC (with lots of computing power) - we currently have a great deal on the PlayOn Desktop app which gives you unlimited recordings for one flat fee. Don't let your Disney+ trial go to waste - start recording now.
Happy recording!