Android TV and PlayOn Cloud: A Whole-Home DVR For Streaming Video
---
January 30, 2020 | Tracy's Blog
---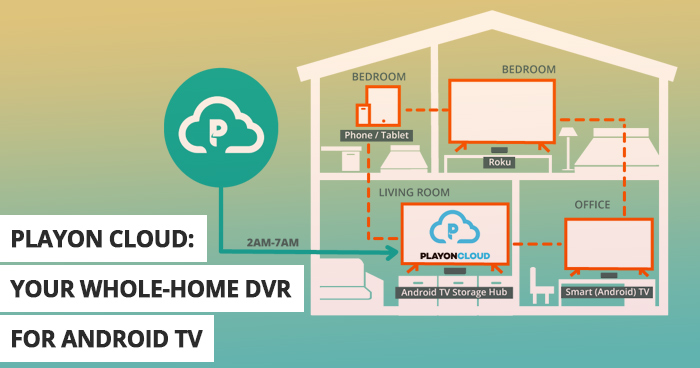 We at PlayOn have been working hard on a new streaming option for rural America. We have met some great folks who live beyond the reach of cable and DSL internet. While it's awesome that satellite (HughesNet and Viasat) and fixed wireless providers are delivering internet to their homes, there are some serious limitations—especially when it comes to streaming. Often, on these services, there is so much congestion between 5 and 10pm that watching Netflix is an exercise in frustration (buffering, grainy video, getting kicked off the network, etc). Even if you have enough bandwidth to stream video, you are likely to hit your data caps and experience overage charges or network slowdowns. What a drag (literally) on your streaming mojo. "All we want to do is download Netflix to our Android TV to watch on our TV, offline, any time." Well, we listened to these great Americans. And we listened to their service providers (Satellite, Cellular, and WISP – thanks Jessie!). And our solution is the PlayOn Cloud Whole-Home DVR for Android TV.

What You'll Need
First, you'll need an Android TV. Right now, there are 3 Android TV devices on the market certified for the PlayOn Cloud Whole-Home DVR app. At the low (and a bit laggy) end of the market, there's the Mi Box ($60), at the high end is the NVIDIA Shield ($200), and in between, is the JetStream. We're also REALLY excited about the Tivo Stream 4K box launching in April.
So you get one of these devices, now what? Just go to the Android App store and install the PlayOn Cloud app (and make sure you have the PlayOn Cloud app on your mobile device as well – that's where you will queue up your recordings in the cloud). Then, just follow the on-screen instructions to pair your Android TV app to your PlayOn Cloud account (don't worry, it's easy). Set up your download options on your Android TV box to download during your off-peak hours so you don't burn prime-time data.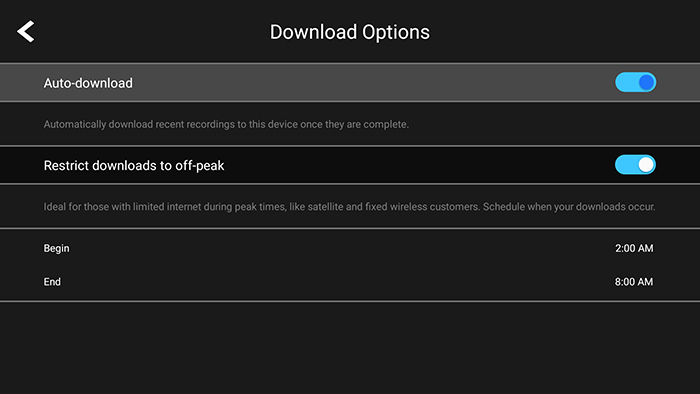 Dial up your favorite shows and movies to record in the cloud—and tomorrow they'll be sitting on your Android TV box [make sure you add enough storage to your box for all the watching you want to do]. You can watch on the TV connected to your Android TV device, or any other Roku, Chromecast, Fire TV Android TV, or mobile device in the house. Pause in one room and resume in the next. Or – transfer the download to your mobile device and take on the go. Best of all, NONE of this watching or transferring uses your Internet data connection. Of course – you can automatically skip the ads when you watch. You can watch over and over since PlayOn downloads never expire. And, you can watch in HD with NO BUFFERING. Download Netflix in HD to your TV and watch offline anytime, on your TV! A whole-home streaming DVR for Satellite and Wireless Internet homes. That's right, now you can binge on Netflix without frustration or worrying about your data usage. That's PlayOn Cloud for Android TV!
It's a great time to try PlayOn Cloud, new users get 5 free recordings when you start a free trial.