Stock Up On Your Favorites This Valentine's Day Weekend
---
February 12, 2020 | Tracy's Blog
---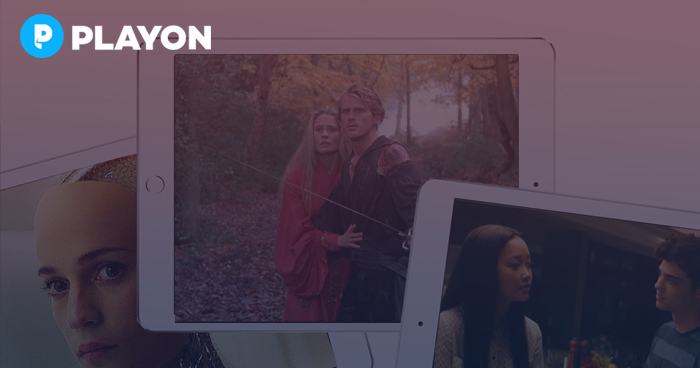 It's time to start recording your Valentine's videos. I'm here to inspire your recording queue:
Snuggle-Inspiring Picks:
Modern Love (Prime Video) is a must watch to warm your heart.
The Notebook (Netflix)
The Princess Bride (Prime Video $3.99) a classic that can you can snuggle up to.
Eat Pray Love (Netflix) is an empowering story for the singles out there.
P.S. I Love You (Netflix) is conversely sappy.
Sleepless in Seattle (Prime Video)—of course we had to include our hometown classic love story.

Not a traditionalist when it comes to Valentine's? We've got your back. Check out these riveting love-gone-awry films:
Blue Valentine (Hulu, Netflix)
The Marriage Story (Netflix)
The Break-Up (Prime Video $3.99)
Ex Machina (Netflix)
Heathers (Prime Video $3.99)
Whatever captures your heart – PlayOn has a Valentine's sale with the LOWEST EVER prices on Cloud Credits at just 13¢ per recording. Stock up today and start recording asap!
This Valentine's Day Weekend — You Can Record Away for Only $19.99!
We love our PlayOn customers so this Valentine's Day and through the weekend, we have 2 limited-time deals just for you!
Get 150 PlayOn Cloud Recording (Credits) now for just $19.99. That's only 13¢ per recording. And if you're new to PlayOn Cloud, you get 5 free recording credits just for signing up for a free trial.

Or, get unlimited recordings with PlayOn Desktop for just $19.99 — that;s over 70% off the regular $69.99 price.
Happy Recording!