Fall TV Premieres - Yea!
---
September 23, 2020 | Tracy's Blog
---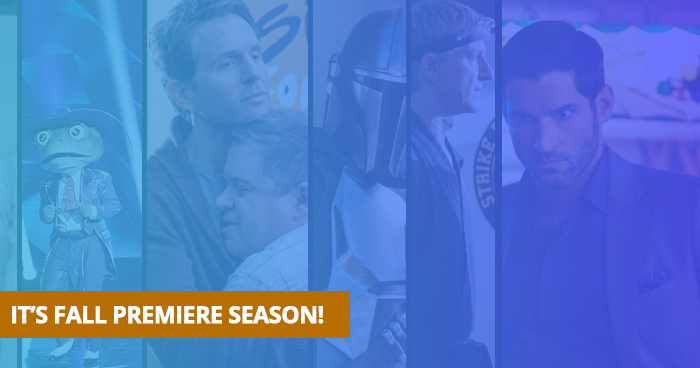 Quarantine is wearing on most of us. And - with the end of summer (and outdoor weather for many of us), it's only going to get harder. But, there is a bright spot, some shows DO HAVE FALL PREMIERES! Yippee. In case you are hungering for something new and fresh to watch - here are our top picks. We are also offering a very special deal on PlayOn Cloud—if you subscribe to a Storage and Recording Plan, you get 25 anytime recording credits for free. Why should I subscribe you say? Well, your recordings will not be deleted from the cloud after 7 days, so you won't have to delete things to make space on your device, or lose any of your valuable recordings because you don't have space to download them. And - your credits get replenished every month—so they are always there when you need them. It's the best way to PlayOn Cloud for sure. Don't miss this great deal!
On to our top 7 Season Premieres:
#1 - The Masked Singer on Fox (Premiered 9/23) - this wacky show keeps you coming back for more week after week.
#2 - The Mandalorian Season 2 on Disney+ (Lands on 10/30) - if anything like the 1st season, this is bound to delight and inspire.
#3 - Cobra Kai Season 2 on Netflix -OK - this isn't a premiere, but you gotta love the reboot.
#4 - Lucifer Season 5 on the CW (August 21) - how did they pull that off during COVID quarantine?
#5 - Fargo Season 4 on Hulu (Sept 27) - another winner.
#6 - Raised by Wolves on HBO Max - (Season Finale is Sept 24) - you don't want to miss any of the 8 awesome episodes.
#7 - A.P. Bio Season 3 on Peacock - the whole 8 episode season dropped on Sept 3 after NBC dropped it and Peacock picked it up.