Save Your Bandwidth. Stream Your Favorites Even When Your Internet Is Maxed Out.
---
April 1, 2020 | Tracy's Blog
---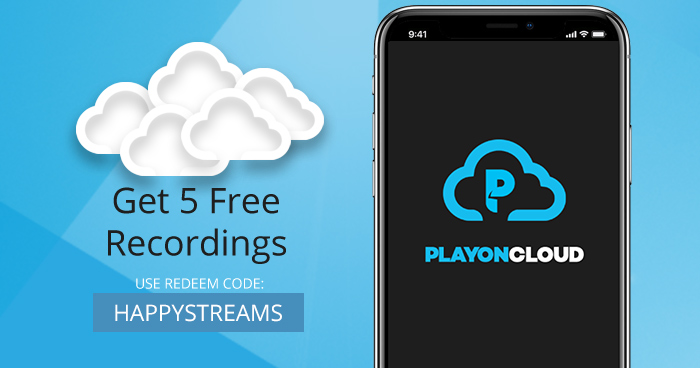 Is your home internet connection getting maxed out from everyone working/schooling from home? If your house is anything like mine—I have 2 folks working from home and 2 kids in online school—your internet connection is tapped out all day. But, I like to sneak in a stream of my favorite show after everyone has been fed without feeling guilty about sucking up the internet (streaming or downloading). If this sounds anything like your house—we at PlayOn can sympathize and we have a gift for you.
Get 5 FREE PlayOn Recordings
Let's face it, these are unprecedented, tough times all across the world. Although having internet access does make it more convenient to continue parts of our lives like working, schooling, and shopping...doing all of those things AND streaming (we can all use a little escapism) can really strain your internet bandwidth. While we're not healthcare workers (bravo healthcare workers!!!), we can help in other ways—like giving you 5 free PlayOn Cloud recordings and save you some internet bandwidth so you can continue to get your work/school/shopping done and stream all your favorites. Be sure to set your recordings to auto-download overnight (see how below) so you don't have to use your internet during the day to stream! This offer is available for a limited time only!

How to get your 5 free cloud recordings:
Open your PlayOn Cloud App and tap Settings> Redeem Code and enter HappyStreams
Go to Settings > Download Options, Toggle Auto-download on Wi-Fi to ON and Restrict downloads to off-peak to ON
Go to the channels tab, find what you want to watch tomorrow and hit record.
Stay safe, stay healthy, save your internet bandwidth. :)